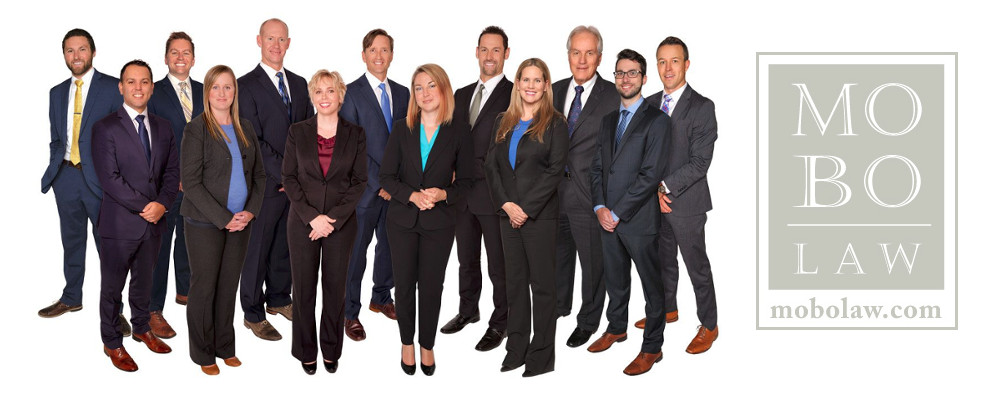 Keenan L. Hawkins
Associate Attorney
Location: Truckee, California
Phone: (530) 214-8700
Email: hawkins@mobolaw.com
Keenan Hawkins is a MOBO associate attorney focusing his practice on business, construction, and intellectual property law. Keenan has worked closely with MOBO's transactional department since 2013 to provide a wide variety of legal services to a range of clients across California and Nevada. Keenan is well-versed in transactional legal services including business entity formation, maintenance, and reorganizations; real property matters; contract drafting and negotiations; secured and unsecured transactions; employment law; construction matters; trademark and copyright work; and pre-litigation dispute resolution of real estate, construction, business and commercial claims. Keenan's typical clients are regional and multi-state construction firms; nationwide internet-based businesses; bars, restaurants, and breweries with multiple locations; cannabis-related ventures; hospitality and short-term rental vendors; realtors and brokerages; residential and commercial landlords; outdoor-oriented businesses; and parties moving assets from California to Nevada.
Since joining MOBO, among his other accomplishments, Keenan briefed and won a construction case before the Nevada Supreme Court; assisted a variety of businesses in successful multi-million-dollar fundraising efforts; and effectively represented a regional beer brand in a trademark infringement matter against an international clothing manufacturer. In-house, Keenan has worked on MOBO's payroll and employment matters, and served as its HR-director from 2018-2019.
Keenan's legal philosophy is rooted in three foundational principles – communication, teamwork, and cost-consciousness. Keenan takes great pride in continually communicating to his clients regarding their options, risks, and costs associated with each at each step of their matter. This is crucial because transactional matters frequently involve trade-offs between cost and risk, and clients need to be well-informed to make these important decisions. Teamwork is critical to get any particular client matter into the best hands, and to make sure that client matters are handled expediently, efficiently, and in a cost-conscious manner. Ultimately, Keenan believes that every matter should be handled with consideration about whether it is a sound financial investment for the client, and that analysis must be communicated to the client early and often so that the client can knowledgably decide how to move forward. Providing legal services according to these central tenets has proven a winning combination for Keenan, who consistently works for a number of long-time MOBO clients.
Before joining MOBO, Keenan graduated from Union College, in Schenectady, New York, and thereafter attended Vermont Law School, where he graduated Magna Cum Laude while a member of both the Vermont Journal of Environmental Law and the Vermont Law School Moot Court team. Prior to law school, Keenan worked in the construction, hospitality, and media production fields in New York, Utah, California, Oregon, and Hawaii. During law school, Keenan gained substantial experience interning for Snowlands Network, for the Family Resource Center of Truckee (now the Sierra Community House), and for MOBO Law. Keenan partially attributes his ability to quickly understand, assess, and assist with a diverse spectrum of legal problems to his varied background and experience.
When he is not working at MOBO, Keenan is a strong supporter of, and active participant in, the outdoor-recreation community. Keenan is a skilled skier, beginning at an early age ski racing, then regularly competing in big mountain and park skiing competitions in his twenties, and eventually earning several ski and gear sponsorships. Keenan is now a resident of Truckee, California, and is on the Board of the Truckee Trails Foundation, is an officer of the Truckee Tahoe Bar Association, and is an active participant in the Sierra Snowmobile Foundation and the Truckee Bike Park.
Keenan is MOBO.
Areas of Practice
Business Law
Corporate Law
Construction Law
Intellectual Property Law
Trademarks & Copyrights
Bar & Court Admissions
Education
Vermont Law School

, South Royalton, Vermont

Law Review: Vermont Journal of Environmental Law

Union College

Major: Political Science
Minor: Environmental Science
Professional Associations and Memberships
Tahoe Truckee Bar Association

, Member

Washoe County Bar Association

, Member
Pro Bono Activities
Truckee Trails Foundation
Truckee Bike Park
Sierra Snowmobile Foundation
Truckee Tahoe Bar Association
Fraternities / Sororities