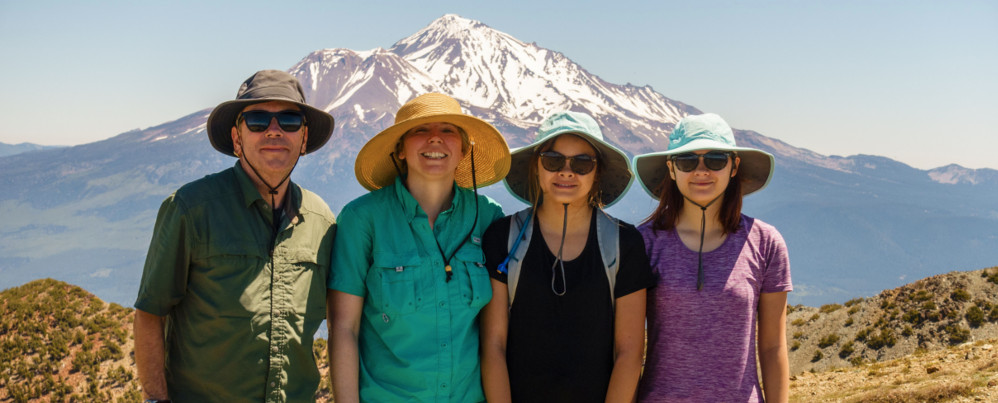 Shawn L. Murphy
Associate Attorney
Location: Chico, California
Phone: (530) 214-8700
Email: murphy@mobolaw.com
Shawn is an experienced family law litigator and is a Certified Family Law Specialist certified by the State Bar of California Board of Legal Specialization. She is the supervising attorney for MOBO's Family Law Department, overseeing and managing the firm's attorneys and staff dedicated to the area of family law. Shawn devotes the majority of her practice to high-conflict custody and high-net-worth family law litigation matters. Shawn also devotes a significant amount of her practice to interstate and international custody disputes and is extremely well versed in the Uniform Child Custody Jurisdiction and Enforcement Act (UCCJEA), the Uniform Interstate Family Support Act (UIFSA), and the Parental Kidnapping Prevention Act (PKPA). Shawn has litigated a number of interstate and international custody disputes, including litigating jurisdictional and move away matters.
Shawn has extensive experience working with individuals in crisis and helping clients effectively negotiate the psychological and emotional aspects inherent in family law issues. In particular, she has specialized experience working with survivors of domestic violence and is a Certified Domestic Violence Crisis Counselor. Shawn works with clients in a compassionate manner to help them resolve their cases in accordance with their goals. She encourages and skillfully assists parties to keep conflict low, in order to lessen the emotional and financial costs associated with negotiating divorce and custody issues. However, she is also able to switch to direct and aggressive representation of her clients to protect their interests when necessary.
Shawn provides the highest quality litigation services for families and relationships, including divorce, parentage and parenting issues, financial support, and asset allocation between parties. As a resident of the Northern California for over 22 years, Shawn has successfully argued and tried cases before the Superior Courts of the State of California in Butte, Tehama, Placer, Nevada, Sacramento, Plumas, Lassen, El Dorado, Alameda, Yolo, Modoc, and Solano counties.
A graduate of University of the Pacific, McGeorge School of Law, Shawn received her Juris Doctorate (J.D.) in 2015, graduating with Distinction. After entering law school with honors, she earned distinction as a member of Phi Delta Phi Legal Honor Society, the Traynor Society for Academic Excellence, and served on the board of editors of the Law Review and as the Chief Article Editor of Vol. 46 of the McGeorge Law Review. Her comment, The Supreme Court's Revitalization of the Dying "Existing Indian Family" Exception, was selected for publication in the journal. Prior to law school and before joining MOBO, Shawn earned her Master of Arts in Political Science, graduating in 2011 with the Highest Distinction and with a focus in International Relations. Shawn also has a Bachelor of Arts in Psychology from California State University, Chico.
In alignment with her passion for giving back to her community, Shawn volunteers her time with numerous social welfare organizations. Some of her activities include volunteering with the Chico Food Project, whose mission is to help supply local food banks, as well as serving as the treasurer elect with the Chico Chapter of Soroptimist International, an international philanthropic organization dedicated to advancing gender equality. Previously, Shawn volunteered as a domestic violence crisis counselor with Catalyst, which provides services to survivors of domestic violence, and with the One Day Divorce program at William R. Ridgeway Family Relations Court in Sacramento, a program that helps low-income participants obtain divorce judgments in one day.
Shawn is a member of the California State Bar, the Sacramento Bar Association—Family Law Section, the Placer County Bar Association—Family Law Section, the Association of Certified Family Law Specialists, and the American Bar Association.
In her free time, Shawn enjoys spending time outdoors hiking, backpacking, skiing, and spending time with her family and her dog Ziggy.
Shawn is MOBO.
Education
University of the Pacific, McGeorge School of Law

, Sacramento, CA

Juris Doctor with Distinction
Chief Articles Editor, McGeorge Law Review, Vol. 46
Member of Phi Delt Phi and Traynor Society

California State University Chico – Chico, CA

Master of Arts, Political Science, International Relations with the Highest Distinction, 2011
Bachelor of Arts, Psychology, 2001
Professional Associations and Memberships
State Bar of California, Family Law Section, Member
Placer County Bar Association, Family Law Section, Member
Placer County Bar Association, Family Law Executive Committee, Past Secretary
Sacramento County Bar Association, Family Law Section, Member
Association of Certified Family Law Specialists, Member
Past Employment Positions
Goyette & Associates – Contract Family Law Attorney
Sacramento Superior Court, Family Law Division – Judicial Extern to the Honorable Judge Jaime Ramon
Children's Law Center of California – Law Clerk
Kershaw, Cutter, & Ratinoff – Law Clerk
Community Activities
Soroptimist International of Chico, Treasurer Elect (2019 – Present)
Chico Food Project, Volunteer Quarterly Food Pick-Up (2014-Present)
One Day Divorce Clinic, Volunteer Forms Assistant (2013-2019)
Catalyst, Domestic Violence Crisis Counselor Volunteer (2014- 2016)
California State University, Chico, Adjunct Professor, Political Science (2012)
League of Women Voters, Butte County, Voter Service Director (2014-2016)