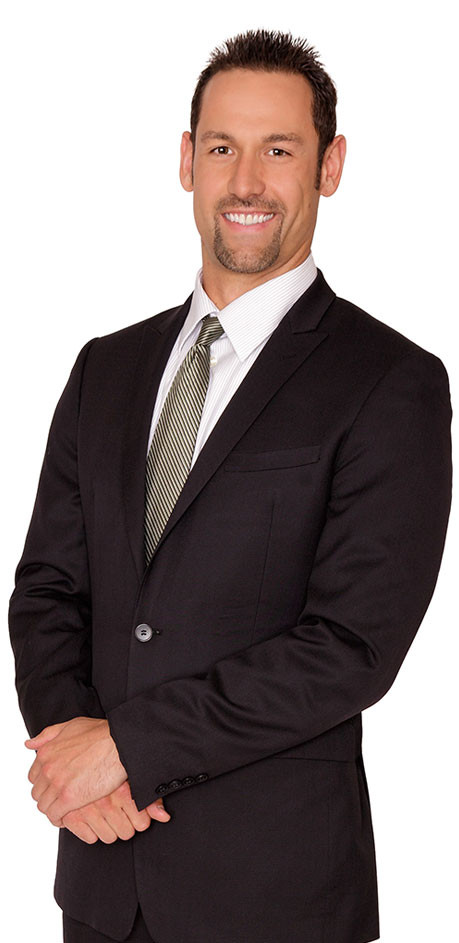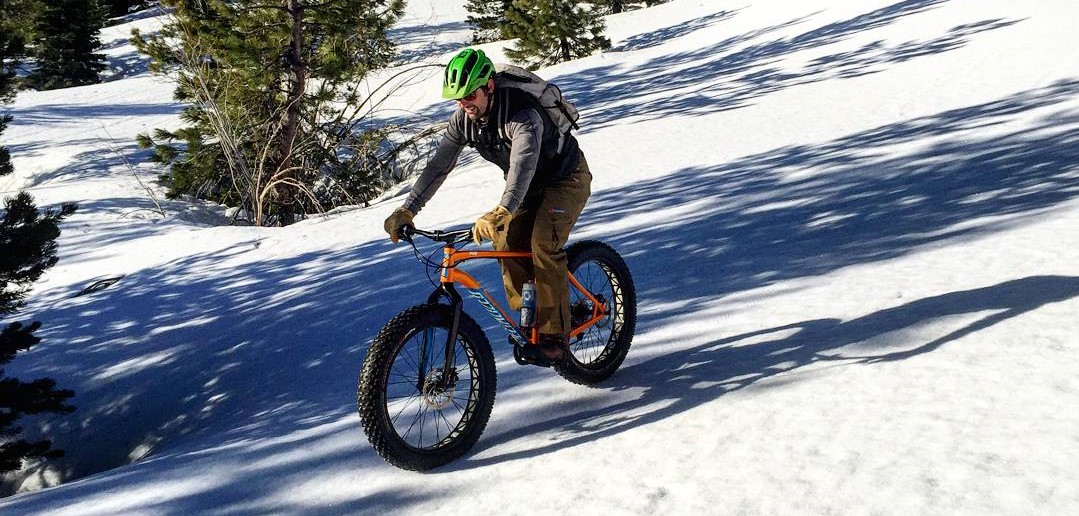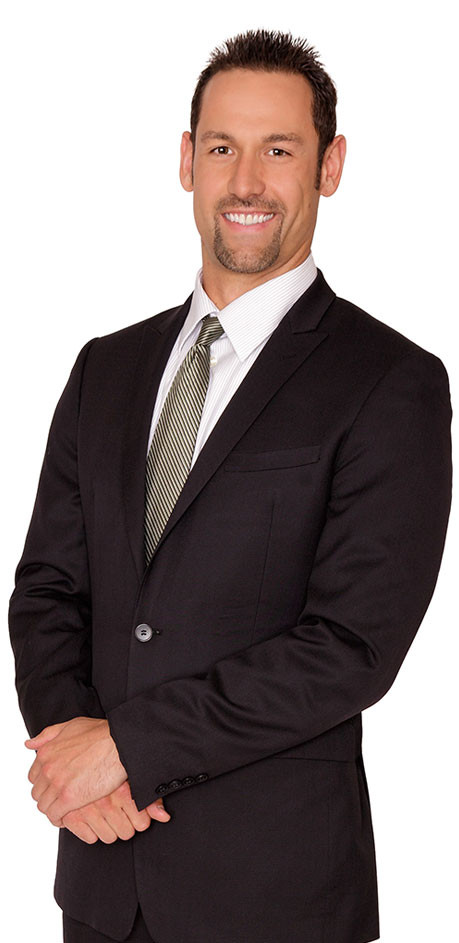 Craig C. Weaver
Partner
Location: Truckee, California
& Reno, Nevada
Phone: (775) 624-9480, (530) 214-8700
Email: weaver@mobolaw.com
Craig Weaver is an outdoor enthusiast with a spirit for adventure and a reputation for being a tenacious and effective litigator for his clients in the courtroom. Practicing law in Truckee, Lake Tahoe, Northern Nevada, and the Lost Sierra, Craig is an experienced litigator and transactional attorney. Craig takes pride in his attention to detail and in fashioning the best result for each of his clients while always being mindful of each client's individual needs. Craig is a Certified Family Law Specialist, certified by the State Bar of California Board of Legal Specialization. After devoting nearly a decade to practicing law almost exclusively in high-conflict and high-net-worth family law litigation matters, Craig has transitioned his practice to have more of an emphasis on corporate and business law matters. Craig is able to quickly recognize and define the issues his clients face and then work with his clients to develop strategies on how to best deal with each individual issue. While the legal process may often seem daunting and intimidating, Craig takes pride in helping his clients understand the process and guiding them through to a favorable resolution.
Craig works with many local business owners to help them establish, grow, and protect their businesses. Having spent years litigating the nuances of phantom stock programs, profit sharing agreements, and restrictive stock units in the family law arena, Craig now works with business owners to help them structure or restructure these types of programs to avoid common pitfalls. He also has considerable experience with highly complex, high-dollar, and high-asset divorce cases, often including issues concerning the valuation of family owned businesses and fractional ownership interests. Craig relies heavily on this experience in assisting entrepreneurs in forming businesses and advising as to the proper entity structure, whether that be an LLC, corporation, or limited liability partnership to maximize efficiency, liability protection, and tax savings. He also works with established business owners on mergers, acquisitions, and corporate governance matters.
Craig believes legal matters are a three-step process that require patience and open communication between an attorney and client in order to be successful. He believes the first step is understanding the ground rules, the second step is developing a plan of action, and the third step is properly implementing the plan. When asked about the legal process, Craig said, "There are times when it will seem like the opposing party is not willing to negotiate and there will be no way to avoid going before a judge to have a matter resolved. Always take the high-road, be patient, be open to negotiations, and if the other party is being unreasonable, then the judge will likely see that too."
As a litigator, Craig has established a successful track-record, including helping to facilitate favorable settlements for his clients. He has successfully argued cases and motions before the Superior Courts of Placer, Nevada, El Dorado, Sacramento, Plumas, Sierra, Alpine, Tuolumne, San Francisco, Sonoma, Alameda, Yolo, San Joaquin, Stanislaus, Riverside, Orange, and Los Angeles counties in the State of California, in the Eastern District of California, as well as in District Court in Washoe County, Nevada, and Kootenai County, Idaho, and Justice Court in Carson City and Incline Village, Nevada.
From 2017-2021, Craig has been named as a "Rising Star" in Northern California by Thomson Reuters Super Lawyers. In 2019, Craig was admitted as a Fellow of the National Association of Distinguished Counsel which honors the Nation's Top 1% of attorneys. In 2017-2018 he was recognized as being one of the 10 Best Family Law Attorneys in Northern California for Client Satisfaction by the American Institute of Legal Counsel, and in 2018, Craig was selected as one of the Top 10 Family Law Attorneys in California by the American Jurist Institute. In 2017, Craig was recognized as being one of the top 40 attorneys under the age of 40 in Northern California by The National Advocates, and in 2015 he was named as one of the Top Family Law Lawyers in Sacramento by Sacramento Magazine, received the Avvo Client's Choice Award, and was nominated as a National Lawyer of Distinction in Family Law. A year earlier in 2014, Craig received an Honor Advocate award from the American Academy of Matrimonial Lawyers of Northern California for his performance at the Northern California Trial Practicum in San Francisco.
Being a native of North Idaho and Eastern Washington, Craig received his Juris Doctorate (J.D.) degree from the University of Idaho in 2009. He also received a Bachelor of Science (B.S.) degree in Business with an emphasis in Marketing and a minor in Public Relations from the same institution. Craig graduated magna cum laude near the top of his class and served as the president and executive director of various organizations while pursuing his undergraduate degree. In addition, in 2004, Craig was named the Outstanding Business Student of the Year by the prestigious Beta Gamma Sigma honor society, the business equivalent to Phi Beta Kappa for liberal arts and science graduates, and is a recipient of the University of Idaho Alumni Award for Excellence.
Prior to law school and before joining MOBO, Craig served as the director of marketing for an international travel company based out of El Dorado Hills, California, and also gained international experience working as a program director in the Bahamas, Mexico, and Canada for WorldPass Travel Group, LLC & International Student Tours, Inc. During law school, Craig gained substantial experience as a legal intern at Paine Hamblen, LLP, based out of Coeur d'Alene, Idaho, and Beck & Poorman, LLC, based out of Hayden, Idaho, both highly respected firms in North Idaho and Eastern Washington. As a third year law student, Craig gained notoriety by successfully arguing a case before the Ninth Circuit Court of Appeals in San Francisco while serving as a member of the University of Idaho Legal Aid Clinic. Upon completion of his law degree, Craig returned to Northern California and founded American Dream Management, LLC, a California limited liability company providing management services to common-interest development community associations. Soon thereafter in 2009, Craig began practicing law as a solo practitioner before joining Cordell & Cordell, P.C., one of the nation's largest domestic relations litigation law firms, where he served as the lead attorney for the Sacramento office. In 2014, he joined Bartholomew & Wasznicky, LLP to better serve his clients as part of the most experienced family law firm in Northern California, and in 2016 transitioned his practice to MOBO Law to expand his practice base and increase his presence in Truckee, Lake Tahoe, Northern Nevada, and the Lost Sierra.
In his time away from the office, Craig enjoys mountain biking and spending time with his family. He is also an avid alpine skier, competitive triathlete, and endurance runner, having completed Ironman Lake Tahoe, Ironman Canada, Ironman Coeur d'Alene, XTERRA Lake Tahoe, XTERRA Tahoe City, and the Big Sur Marathon, among other races.
Craig is MOBO.
Areas of Practice
Business Law
Corporate Law
Mergers & Acquisitions
Construction Law
Civil Litigation
Family Law
Litigation Percentage
50% of Practice Devoted to Litigation
Certified Legal Specialties
Certified Family Law Specialist, The State Bar of California Board of Legal Specialization
Certified Family Law Specialist, Registered with the State Bar of Nevada
Bar & Court Admissions
California
Nevada
Idaho
Montana
Supreme Court of the United States of America
U.S. Court of Appeals 9th Circuit
U.S. District Court Eastern District of California
U.S. District Court Northern District of California
U.S. District Court District of Nevada
U.S. District Court District of Idaho
Education
University of Idaho College of Law

, Moscow, Idaho

University of Idaho

, Moscow, Idaho

B.S. in Business magna cum laude

Major: Marketing
Minor: Public Relations
Honors and Awards
Rising Star, Thomson Reuters Super Lawyers

, 2017 - 2021

National Association of Distinguished Counsel (The Nation's Top 1%), Fellow

, 2019

Top 10 Family Law Attorneys in California, American Jurist Institute

, 2018

10 Best Family Law Attorneys in Northern California for Client Satisfaction, American Institute of Legal Counsel

, 2017 - 2018

Top Lawyer Award, Avvo

, 2018

Superb Attorney Rating, Avvo

, 2018

Nominated as an Elite Advocate, American Institute of Legal Advocates

, 2018

Nominated as a National Lawyer of Distinction in Family Law, Lawyers of Distinction

, 2015 - 2019

Top 10 Attorneys in California, Attorney and Practice Magazine

, 2017

Top 40 Under 40 (Northern California), The National Advocates

, 2016

Excellent Attorney Rating, Avvo

, 2016

Client's Choice Award, Avvo

, 2015

Top Family Law Lawyers in Sacramento, Sacramento Magazine

, 2015

Very Good Rating, Avvo

, 2015

Honor Advocate Award, American Academy of Matrimonial Lawyers Northern California Trial Advocacy Practicum

, 2014

Intra-School Negotiation Competition – 1st Place, University of Idaho College of Law

, 2008

2-Time CALI Excellence for the Future Award Recipient for being the highest scoring student in Constitutional Law and Wills, Estates, & Trusts during law school

, 2007

University of Idaho College of Law Dean's List

, 2007 - 2009

Outstanding Business Student of the Year Award, Beta Gamma Sigma Honor Society

, 2004

University of Idaho Alumni Award for Excellence Recipient

, 2004

2-Time Kappa Sigma Member of the Year, Gamma Theta Chapter

, 2003 - 2004
Professional Associations and Memberships
State Bar of California, Family Law Section

, Member

State Bar of Nevada, Family Law Section

, Member

Idaho State Bar Association

, Member

Tahoe Truckee Bar Association

, Board Member

Placer County Bar Association, Family Law Section

, Past Member

El Dorado County Bar Association, Family Law Section

, Past Member

Sacramento County Bar Association, Family Law Section

, Member

Washoe County Bar Association

, Member

Association of Certified Family Law Specialists

, Member

U.S. Central Authority for the Hague Convention on the Civil Aspects of International Child Abduction

, Member Attorney

Truckee Tahoe BNI

, Member, President & Past Education Coordinator

Free & Accepted Masons of California

, Member, 2006 - 2009
Past Employment Positions
Bartholomew & Wasznicky LLP, Associate Attorney
Cordell | Cordell, P.C., Associate Attorney
American Dream Management, LLC, Founder / Owner
International Student Tours, Inc., Corporate Counsel and Director of Sales & Marketing
Law Office of Craig C. Weaver, Attorney at Law
University of Idaho College of Law Legal Aid Clinic, Legal Intern
Paine Hamblen LLP, Legal Intern
Beck & Poorman, LLC, Legal Intern
WorldPass Travel Group, LLC, Director of Marketing
Pro Bono Activities
Contractors Association of Truckee Tahoe (CATT), Local Government Affairs Committee, Chairman of the Board
Tahoe Truckee Bar Association, Board Member
The Sierra Buttes Trail Stewardship, Member & Corporate Counsel
Tahoe Area Mountain Biking Association (TAMBA), Member
Folsom Auburn Trail Riders Action Coalition (FATRAC), Member
MOBO Foundation, Board Member
Placer County Bar Association, Family Law Section, Past Board Member
Fraternities/Sororities
Kappa Sigma

Phi Alpha Delta Legal Fraternity

Beta Gamma Sigma

Phi Kappa Phi